Pagina 3 di 3 •

1, 2, 3

The second full-length Murcof album Remembranza came out in 2005 and helped Corona cope with the turmoil of his mother passing away.[11] Remembranza was produced during her illness until her death and became a requiem for her. The Murcof aesthetic moved a bit away from minimalism towards more complex and melancholic harmonic progressions, slightly reminiscent of his prog-rock past. Recordings of his friends or himself playing classical instruments played a significant role on this album.[8] Corona stated that he could hardly play them, but that didn't bother him too much as he was mainly interested in texture and vibe.
Deathconsciousness è l'album discografico di esordio del duo composto da Dan Barret e Tim Macuga, chiamato Have a Nice Life. Il disco è stato pubblicato nel 2008 per l'etichetta Enemies List, dopo cinque anni di lavoro tra il 2002 e il 2007, per un costo complessivo di 1000 dollari, come riportato nel booklet. L'album, acquistabile solo per posta e online, non ha avuto una distribuzione ufficiale.

È un concept album sull'opera filosofico-religiosa di Antiochus, religioso misconosciuto presumibilmente vissuto in Italia nel XIII secolo.[1] È corredato da un libro di 70 pagine che documenta la vita di Antiochus scritto da un autore anonimo che si firma come professore dell'Università del Massachusetts.[2]

Sulla copertina del disco è raffigurato il dipinto di Jacques-Louis David La morte di Marat.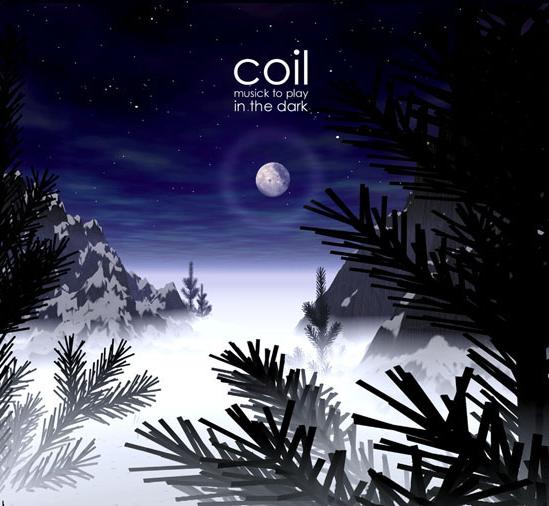 "Are You Shivering?" is about the drug MDMA, colloquially known as Ecstasy.

The song "Red Birds..." is based on the album Rubycon by Tangerine Dream. The name for this song was taken from Nostradamus book The Prophecies.

Piano on "Red Queen" is performed by Thighpaulsandra and is about the media spreading lies.

The spoken line on "Strange Birds" is taken from Aleister Crowley.

"The Dreamer Is Still Asleep" is about William Blake.
Oggi sono in vena di album:
Immunity is the fourth studio album by English musician and producer Jon Hopkins. The electronic album was released on June 4, 2013 by Domino Records to critical acclaim and was nominated for the 2013 Mercury Prize for best album.[1] It also peaked at

#13

on Billboard‍ '​s Top Electronic Albums.[2] Stated MixMag, "Immunity is an album of organic techno and exquisite mini-symphonies."

Several reviews focused on the cohesiveness of the tracks. Stated The Guardian, the album "lasts exactly an hour but feels much longer. This isn't a criticism: in eight vivid, atmospheric tracks, Immunity captures the feel of an epic night out. Hopkins's beats shuffle and trip but there is a great clarity of focus throughout, and a delicate beauty."[7] Stated MusicOMH, "It is that rarest of things in 2013, an album which demands to be listened to as a whole and indeed functions best as an hour-long work of art."[8]

Most reviews praised the emotional and introspective nature of the album. Stated XLR8R, there is a "Brian Eno-esque atmosphere that appears throughout Immunity, a kind of angelic presence touching every track and even making Hopkins' more brooding efforts introspective in a very powerful way."[10] MusicOMH also called it "an intelligent and deeply human album" and a "modern classic."
Soundtracks for the Blind is the tenth studio album by Swans, and the last released until 2010's My Father Will Guide Me Up a Rope to the Sky. It was released as a double CD in 1996, through Young God Records. Soundtracks for the Blind was intended, as suggested by the title, to function as a sort of "soundtrack for a non-existent film", and was at the time by far Swans' most varied studio effort.
...
The album showcases various musical styles, ranging from stark, nearly gothic minimalism ("Empathy", "All Lined Up") to epic compositions in the vein of Glenn Branca ("Helpless Child"), musique concrète ("The Beautiful Days"), cinematic post-rock as later popularized by Godspeed You! Black Emperor ("The Sound", "I Was a Prisoner in Your Skull"), electronic dance music ("Volcano"), ambient music ("Surrogate Drone", "Red Velvet Corridor") and even punk rock (the live track "Yum-Yab Killers").
...
Soundtracks for the Blind has been met with acclaim by critics. Terrorizer magazine wrote, "Gira has painstakingly recorded and produced this magnus [sic] opus with a ferocious attention to detail. Above all, it sounds phenomenal".[5] AllMusic called Soundtracks for the Blind "[Swans'] best album ever".[2]
Pagina 3 di 3 •

1, 2, 3

Argomenti simili
---
Permessi di questa sezione del forum:
Non puoi
rispondere agli argomenti in questo forum